Welcome to the Guillaume Counseling Services, P.C. Secure Client Area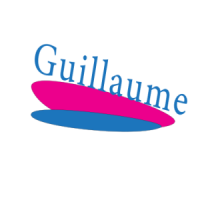 Announcement:

We have updated a few of our forms with updated policies and guidelines. Please take a moment to sign the update forms prior to your session.

Also we require a photo ID on file for everyone so we can verify your identity. Also, if you have not done so, please upload your credit card information. OHP clients are not required to enter credit card.


The following therapist(s) have availability and is now accepting new referrals:
Grace Forrester
Kristen Rudolf
Patricia Johnson - Speaks Spanish
Sydnee Ettelson -

Nahomie Guillaume - Wait list - Schedule will open up in September

In the event of a mental health emergency, do go to the nearest emergency room or urgent care clinic. For urgent but non-emergencies call the Multnomah County Crisis line at 503-988-4888 or the National Crisis Hotline 800-273-8255.

Due to safety concerns, we cannot see you if you are out driving or running errands. Do be sure that you have a safe, secure, and confidential place, free of distraction for the video session. Young children are welcome to be present. Also, keep in mind your session is a professional medical appointment. Pease do not use any kind of alcohol or drugs, including weed or cigarettes during your session. Your therapist may end the session if it appears that you are intoxicated/under the influence of substances. Let us know 24 hours in advanced if you have a schedule conflict and need to reschedule.

Guillaume Counseling Services, P.C., dba: Guillaume Marriage and Family Counseling
503-922-3360 (phone for calls and texting)
800-887-0316 (toll free)
971-352-4229 (fax)
info@guillaumecounseling.com (client inquiries, questions, or concerns)
20333 State HWY 249. Suite 200. Houston, TX 77070 (mailing address
Portland Address will be provided to you for in-person services, as needed.
Log in to the secure portal. If you have not received an email with a username, please Register.